Archives Fine Books
Responsive Ecommerce and WordPress Website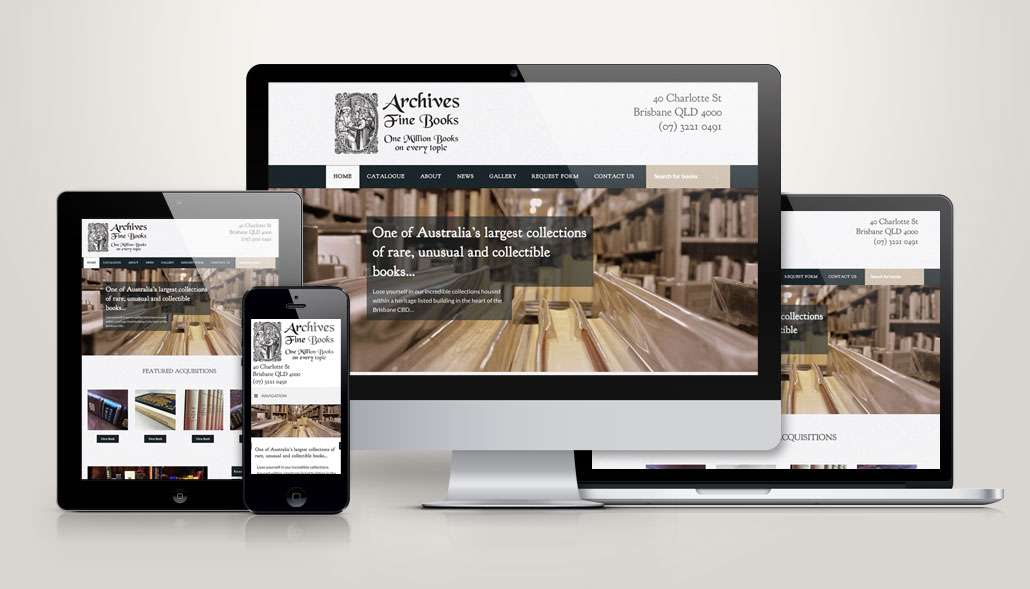 The Brief
Before coming to us, Archives Fine Books didn't have a website. They relied heavily on their Facebook page and word of mouth to get customers through the door. However as digital publishing saw a rapid change in how consumers were purchasing books they realised they needed to get online as a way of broadening their market and sustaining their business. They needed a website to sell and connect their rare and old literary treasures with the right buyer, while positioning themselves better in the market so they could compete with some of the higher end online bookstores.
Our Approach
We designed a website that focused on the beautiful photography of their incredibly old books and worked with Archives to determine the best way to easily manage the website so it could integrate with Facebook. We built the site using WordPress and the WooCommerce extension so they could easily add new books at any time while keeping their blog up to date to help build engagement with their brand.
The Result
The online store has proved incredibly successful with book sales coming from all over the world. Archives Fine Books have proved that striking the right balance between digital and social can help find new revenue streams for a business model that is potentially threatened.
Project Involved
WordPress Website Design / Online Strategy / Responsive & Mobile Web Design / Ecommerce Web Design
Visit Site