The Urban Developer
Responsive WordPress Blog and Digital Strategy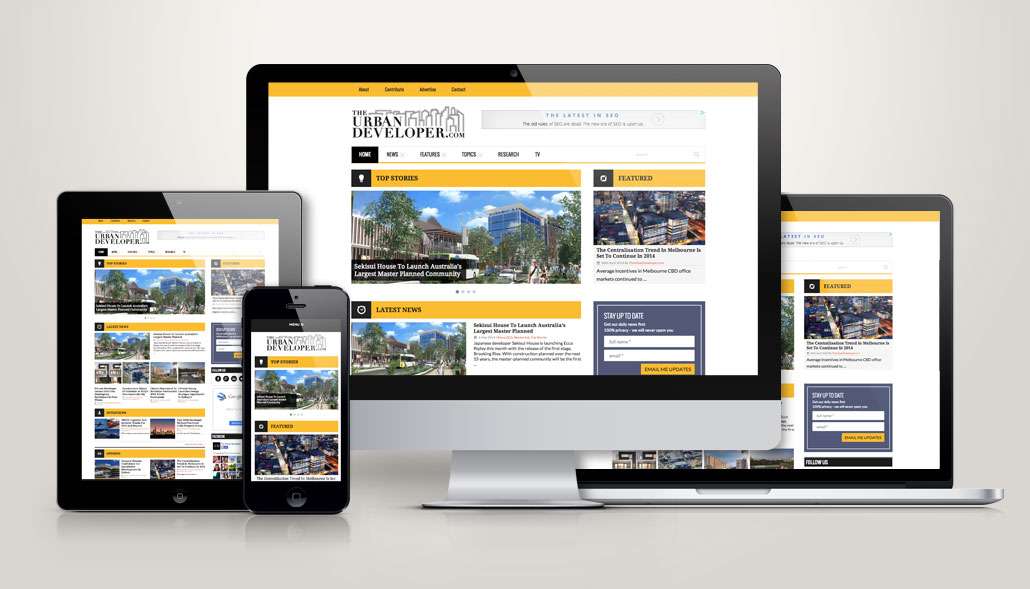 The Brief
The Urban Developer's blog was growing rapidly but wasn't originally set up to accommodate for growth. The blog was originally established by the editorial team in 2011 with little understanding of web design or content strategy. The new site needed to deliver more targeted content to readers and leverage its engagement for a new advertising strategy. They also needed to streamline their daily and weekly EDM's and find a way to manage advertising on their website.
Our Approach
There were already over 400 articles and 40 categories on the site when we started this project, so we had to be strategic about content migration and the restructuring of the site's taxonomy. Using the site's analytics, we designed the new blog to focused on important content first while establishing the information architecture to ensure the editorial team could better manage the content now and into the future. The website's interface strikes a balance between old school news sites and usability best practice. We developed the site using WordPress and paid particular attention to responsive web design features to ensure their readers could engage from any device.
Their team was managing up to 10 articles a day and complex advertising schedules on the website, so automating these processes became important for streamlining workflow.  We designed and set up their Campaign Monitor EDM to automate their daily news and set up an advertising extension in the WordPress backend for Google Adsense and their paid advertising banners.
The Result
In the short time that the new site has been launched, it's seen 60% increase in new readers and 29% more returning visitors. Their readership is still steadily increasing  and our extensive range of video tutorials meant that the Urban Developer team could easily learn to manage their complex advertising and email marketing schedules.
Project Involved
WordPress Website Design / Online Strategy / Responsive & Mobile Web Design / Branding & Digital Design
Visit Site