Shortie Designs is a Brisbane web design studio that specialises in WordPress web design, small business websites and digital strategies. Our client focused approach means that we work with you to develop a sophisticated digital vision that delivers to your target.
Specialising in:
At the Helm:
Sofia Woods – Creative Director, Web Designer and WordPress Developer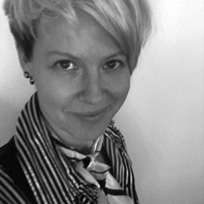 Sofia Woods is a Web Designer, Digital Strategist and WordPress Developer and lives and breathes digital technology. Believe it or not, in her previous life she was a circus performer, dancer and community cultural development arts worker, which saw her gallivanting around the globe performing in theatres and cabarets, and teaching people how to hang from a trapeze. Although life on the stage was swell, the digital world beckoned, so Sofia swapped her trapeze for a Mac and instead of learning routines, she learned code. Don't be fooled though, code is poetry and she continues to harness her creative energy for web design and development.
The online world is ever changing (which is why Sofia loves it) so to keep up to date with the latest technology and design trends, Sofia is an active member of the Brisbane Web Design, WordPress & QLD Bloggers Meet Up Groups where she presents, questions and stays abreast of what's happening out in the wild. She also collaborates with other web designers/WordPress developers, programmers and graphic designers as a way of continually building her knowledge and broadening new industry techniques.
If you are interested in speaking to a WordPress developer, feel like discussing a new design project, or are another like minded creative or WordPress developer looking to collaborate, feel free to contact Sofia.