SPECIALISING IN
WORDPRESS DEVELOPERS BRISBANE
Sofia Woods
Founder & Creative Director / Digital & Interactive Designer / WordPress Developer
Fascinated by usability, addicted to apps and Instagram, Sofia loves design and helping people make sense of the web. Believe it or not, in her previous life, she was a circus performer and after tiring of the bright lights of big tops and theatres, she swapped her trapeze for a Mac. So now she learns code instead of routines and is creative in a whole new way (seriously). After founding Shortie Designs in 2009, she's kept busy designing WordPress websites and interactive media, developing and building online strategies to help SME's grow their business. She also presents and teaches at QUT, Brisbane Meetups, WordCamps and pretty much wherever there is microphone. Busy!
Nik Cree
WordPress Developer / Digital Marketing / Social & Web Strategies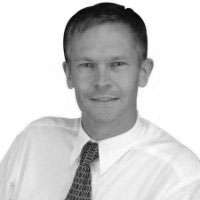 Nik knows WordPress development, loves numbers, strategy and has a lot to say on the topic of WordPress security. With a background in SEO, web strategies, analytics and development, Nik builds secure, future proof websites that can help your business perform online. His social media nouse means he's full of ideas about how to help build engagement, generate leads and create better online experiences for users.