WordPress has truly grown to be a powerful software program suited to practically any website application – from brochure style websites to portfolio sites, ecommerce websites, news sites and professional business websites. WordPress is not just for small business and bloggers anymore – here are the industry heavy weights that use WordPress as the force behind their websites:
News websites – CNN, New York Observer, Times, Forbes
Fortune 500 companies – UPS, eBay, Sony
Technology – Samsung, TED Talks, Mashable, Tech Crunch
Entertainment – Katy Perry, Jay Z, Justin Bieber, People Magazine
Fashion – InStyle, Style Watch, Modelina
Shortie Designs has been designing and developing with WordPress since we opened our doors in 2009, and we are continually impressed with the power and flexibility of the WordPress platform. Every website is able to be customised to our client's requirements and each design is beautifully unique so that no two websites are the same. As design professionals, we like to keep an eye out on what others are producing on WordPress. Below are our top picks of WordPress website designs that are inspiring us right now.
eCommerce WordPress Website
Ca c'est Gang is a eCommerce website for a French street wear fashion brand. The minimalist design really allows the products to be the heroes in the design (which makes great sense when you are selling products online!). The website design is very intuitive, and it is easy to navigate, even if you don't speak French. It also has one of the best looking cart and checkout pages we have seen, which gives your visitors a great user experience and helps convert visitors to customers.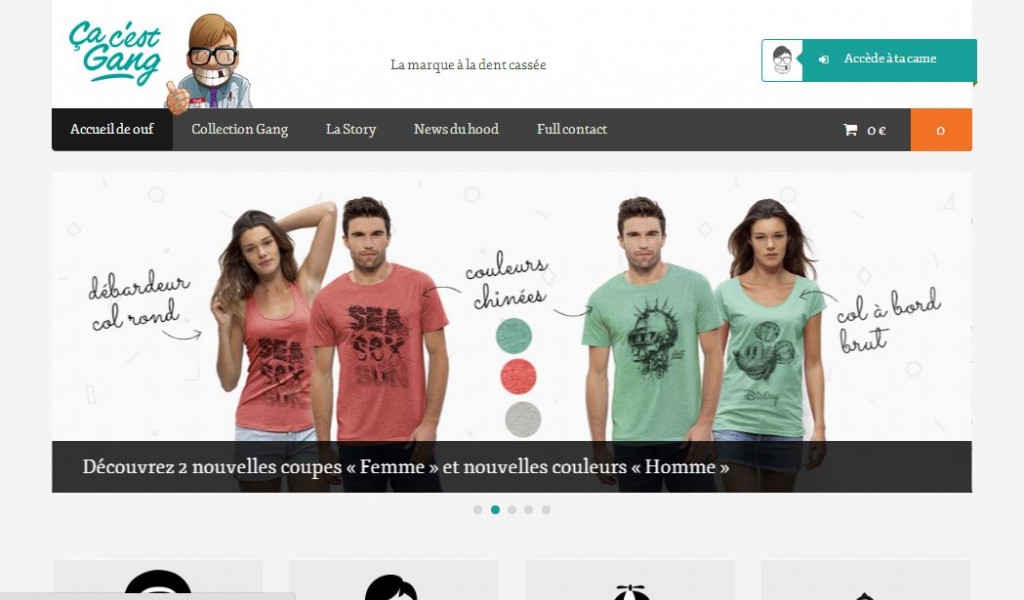 WordPress Web Design for a Professional Website
This website for a US building company is big, bold and interactive. Although it is a professional website, the design is far from boring. In fact, we find this website very engaging. The full width design makes great use of space, and the interactive elements beckon us to click through deeper into the website. The hover over effects on the Projects page are also very cool, and each page has a big red call to action which directs visitors to contact Arc. http://www.arkdevelopment.com/projects/.
Blog Website using WordPress
WordPress has always excelled as a blogging platform, but this blog website (http://www.loftenberg.com/) has taken blog sites to a whole new level with a magazine style layout which really capitalises on the saying "images speak louder than words". It also integrates with Amazon affiliate marketing, so that the website and blog content can be monetised.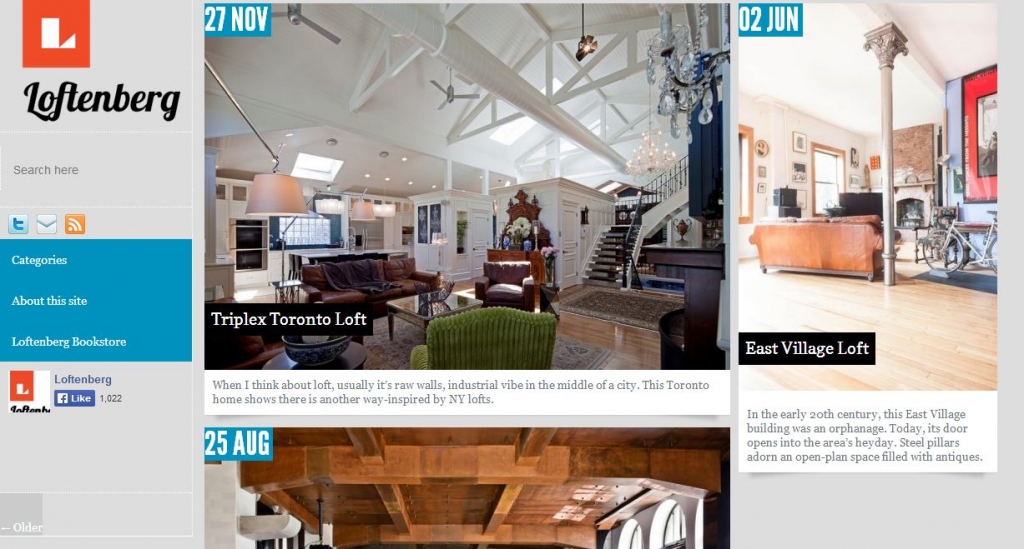 WordPress Web Design – Artist Website
Less is more is the only way to describe this beautiful artist's website – http://phillipbutah.com/. It gives you the sense that you are looking at the work in a gallery; it is fuss free, there is lots of white space, and the artwork speaks volumes. This style of website can really work across industries and especially well for architects websites, property websites, designer websites, and personal blog websites.
WordPress Web Design – User Generated Content Website
Teespiration is a wordpress website with user generated content. The public is able to submit their favourite t-shirt designs,  you can vote for your favourite designs, and when available, a link is provided to where the item can be purchased. The website is a visual smorgasbord for anyone who loves graffiti art and street wear, and also serves as a resource for designers, graphic artits, illustrators, and photographers – http://teespiration.co.uk/.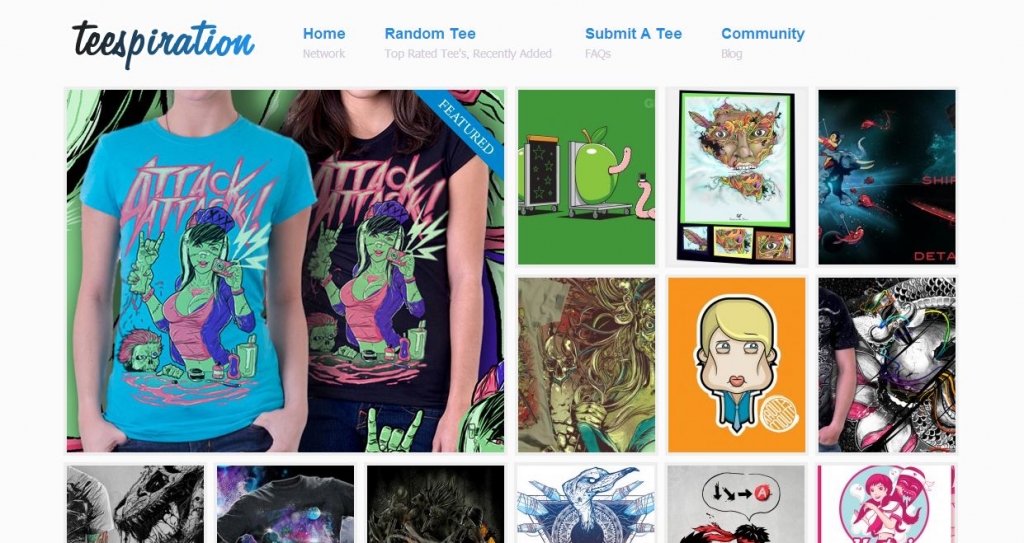 Interior Designers Website using WordPress
http://www.gardenerandmarks.com.au/ is a WordPress powered website by a pair of interior decorators. The website design showcases their distinctive decorating aesthetic, which can be described as eclectic, vintage and cultivated. We love how much attention to detail has gone into the design of this website, the theme has been carried through every element including the font and content holders.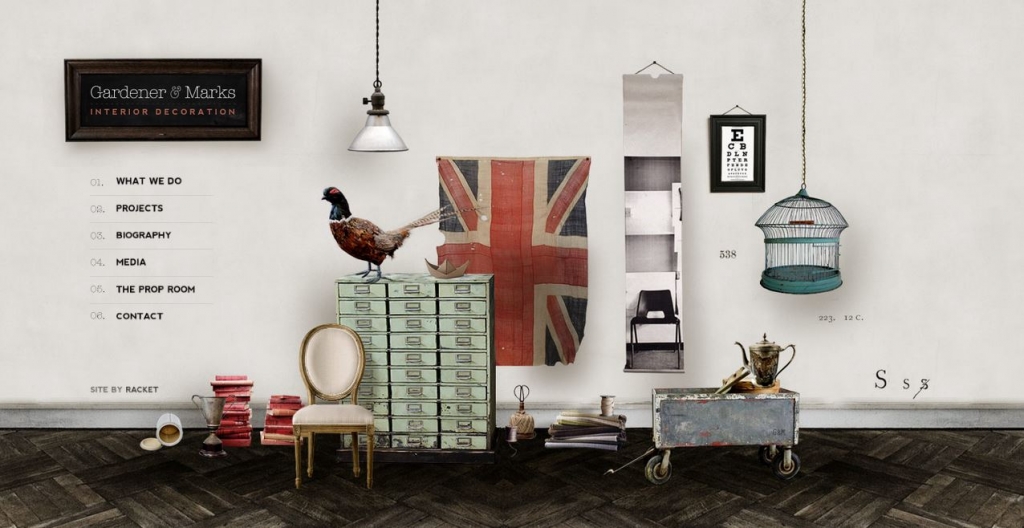 Tourism Website Designed with WordPress
This feature packed website is a great showcase of how WordPress can be integrated with social media. It has a Flikr photo feed, embedded YouTube videos, a Facebook plugin, and links to their active Twitter page. We also like how the branding permeates the entire site design, so that even the Facebook plugin looks like it belongs – http://www.buinzoo.cl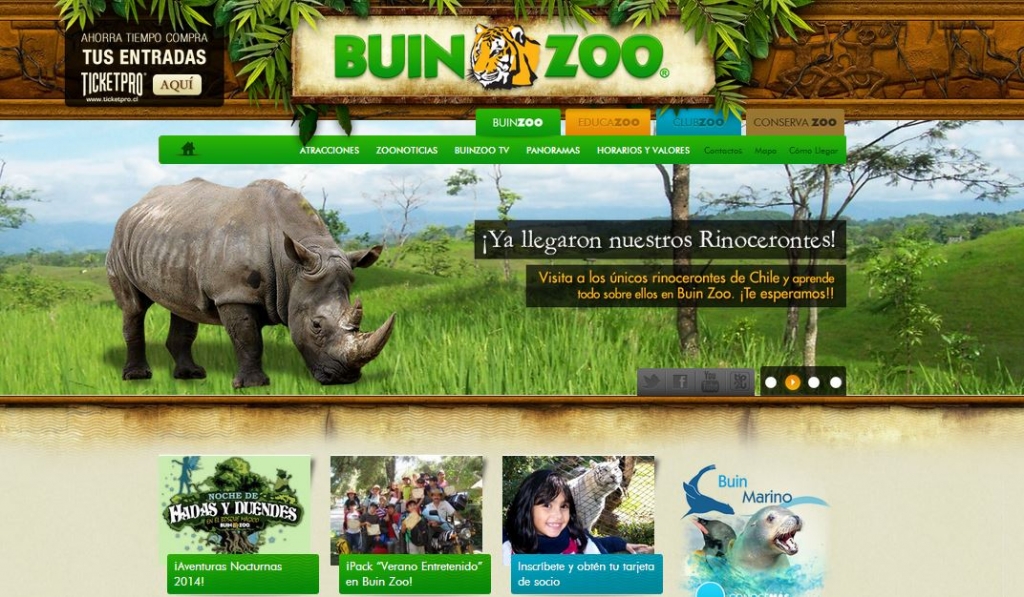 Using WordPress for Local Business Website
Billy's Downtown Diner is more than just a local business website. This example showcases the scalability of WordPress and how it can grow with a business. This local diner is promoting all its extended business activities including a radio segment, events, YouTube channel, a blog and a book. Check it out at http://www.billysdiner.com/.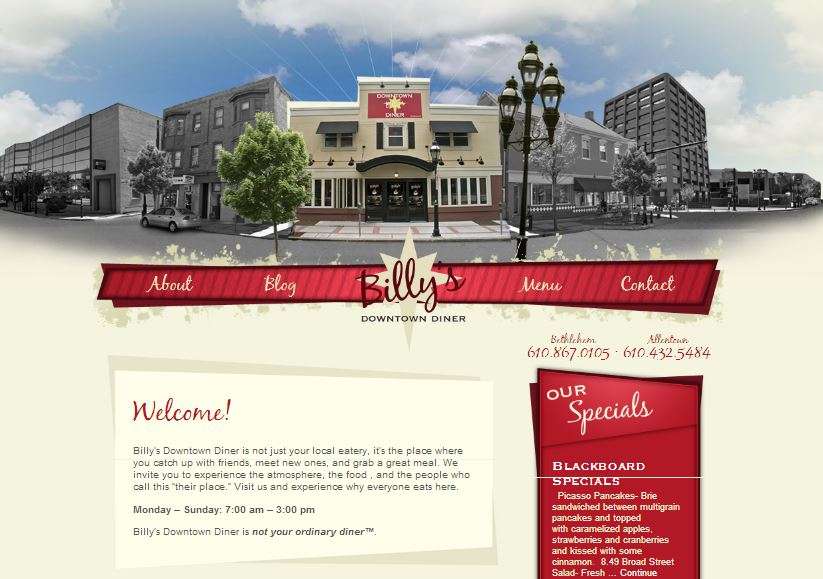 Portfolio Website with WordPress
This Pinterest style homepage is a designers dream. It displays a constant feed of design inspiration/ blog posts/ portfolio like a giant pin board. Each item clicks through to a page with more detail, and the content is cleverly organised in tabs, and displayed like a beautiful brochure. The fluid grid layout is responsive which means that the website content re-organises itself to suit the screen size, and the website will look great no matter what device you are using to browse the internet – http://www.strack.nl/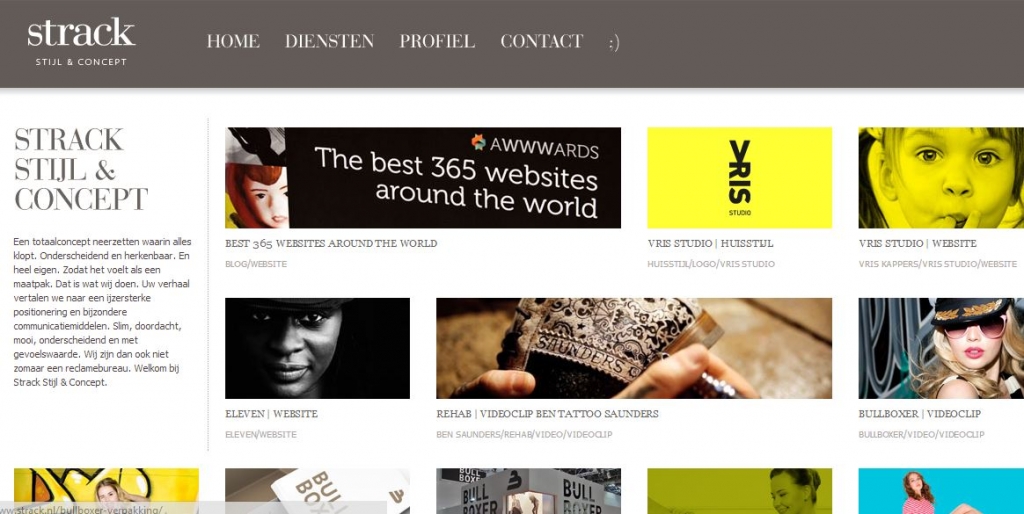 Using WordPress for Infographic Website
This website is designed in a Infographic style which means it displays content visually in graphs and diagrams. This type of design has been very popular with businesses that want to make information more easily digestible and sharable (and hence it is more likely to go viral). This design is great as either a campaign landing page, or a way to release survey results, statistics and research findings back to the public. http://www.thisafterthat.com/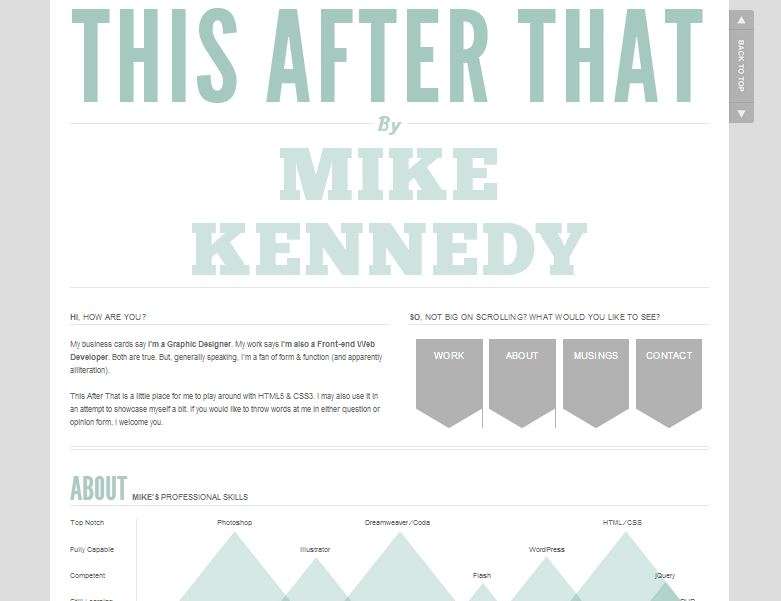 All in all, we are continually impressed with the power and flexibility of WordPress, and it will continue to be Shortie Design's preferred platform for developing websites. Visit our portfolio page if you are interested in checking out some of our WordPress websites. Or, get in contact with us to discuss your website project.