Definition; Search engine optimisation (SEO) is the process of affecting the visibility of a website or a web page in a search engine's unpaid results – often referred to as "natural," "organic," or "earned" results – Wikipedia. So what's changed in the world of SEO and what does it mean to your business?
What SEO USED to mean
Carrying out SEO used to be all about making sure the targeted term was included in as many fields as possible as often as possible – around 4% of your content in fact. It wasn't that long ago, when the rules were easily broken and some sneaky activities flew under Google's radar and tricked the SEO algorithm. This was often called 'Black Hat SEO'. The science was based on the premise that every website was great, had great content and most importantly relevant content. Was this the case? No. And there was no policing the processes so people were able to leverage search in unethical ways to get in front of their audience. As for the link building, submitting to directories was the quick and easy way to push your site up the rankings, and in terms of Alt Tags, it was simply a case of adding the targeted term. No meaningful information or in depth descriptions were deemed necessary.  
So, what's changed?
SEO these days, requires genuine skill and in most cases, expertise. To a certain level, search engines, specifically Google, are on top of things and now content and the user experience plays a much larger part in your ranking. This is great for those dedicated to providing a better experience to their audience and those who write for their audience and not just Google! This means users are getting quality content that is relevant to them. Nowadays smart businesses write for their audience, as spamming using your own content is not only frowned upon, Google has tightened the reins on this issue. Another factor that comes into play in 2015 (and is taken into account by Google when it comes to your ranking) is being mobile friendly. Google now preferences mobile websites in search results on mobiles. You can read about the Google Mobile algorithm here. Just as impactful, is social media. Gone are the theories that social media doesn't impact SEO. We now know that social media not only starts conversations and builds hype for your business, it also creates direct links to web traffic and therefore increases the time spent on your site – both of which are SEO gold. The more conversations you start on social media, the more likely others will reference you and your work, therefore creating more links that point directly to your site. Winning! In a nutshell if you don't have effective SEO in 2015, someone else (basically everyone else) is ranking instead of you, which means a loss of enquiries and sales. Unfortunately, if your SEO is non-existent, you're handing that opportunity over to a competitor.
SEO Tools To Boost Your Online Strategy
Yoast WordPress Plug In Optimise your pages content, images titles, meta descriptions and more. WordPress SEO provides you with a snippet preview and page analysis functionality.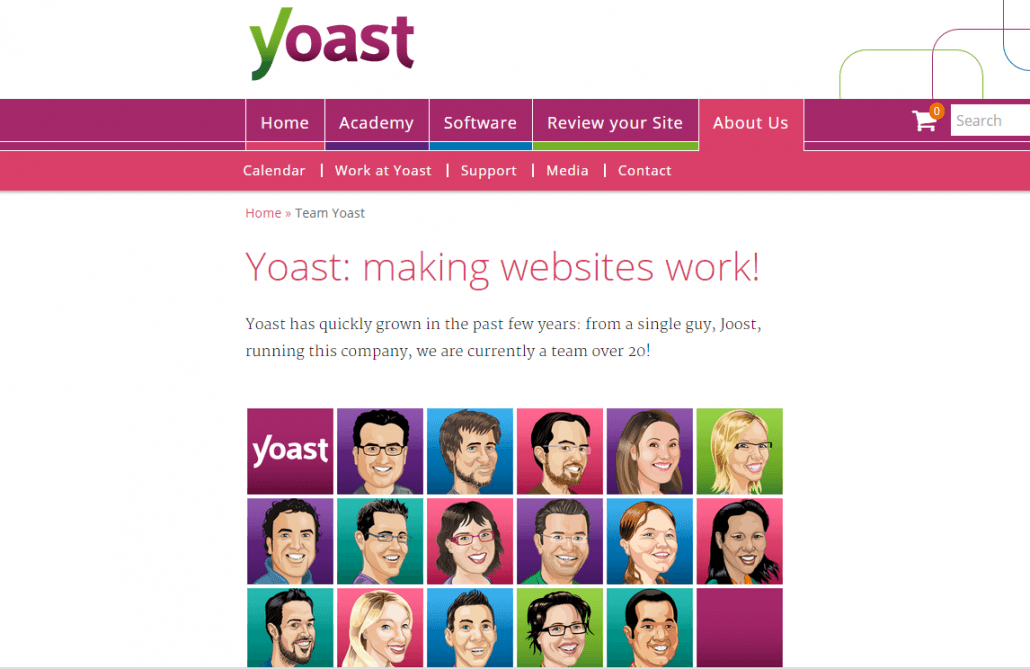 KW Finder In a nut shell KW Finder will help you find long tail keywords with low SEO competition.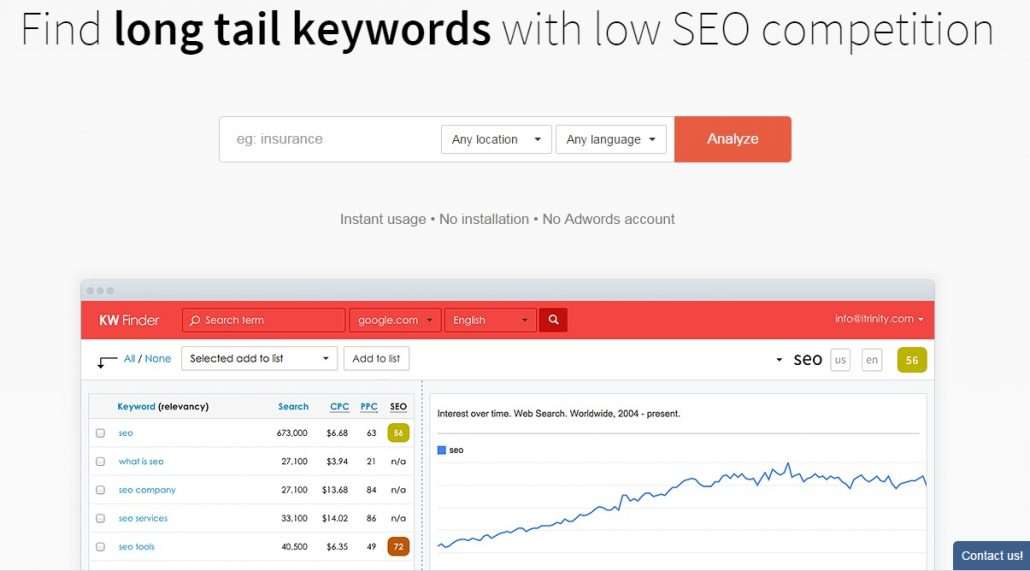 CanIRank? CanIRank calculates a Keyword's ROI score to help you find the best balance between keyword value and ranking difficulty specifically for your website.